---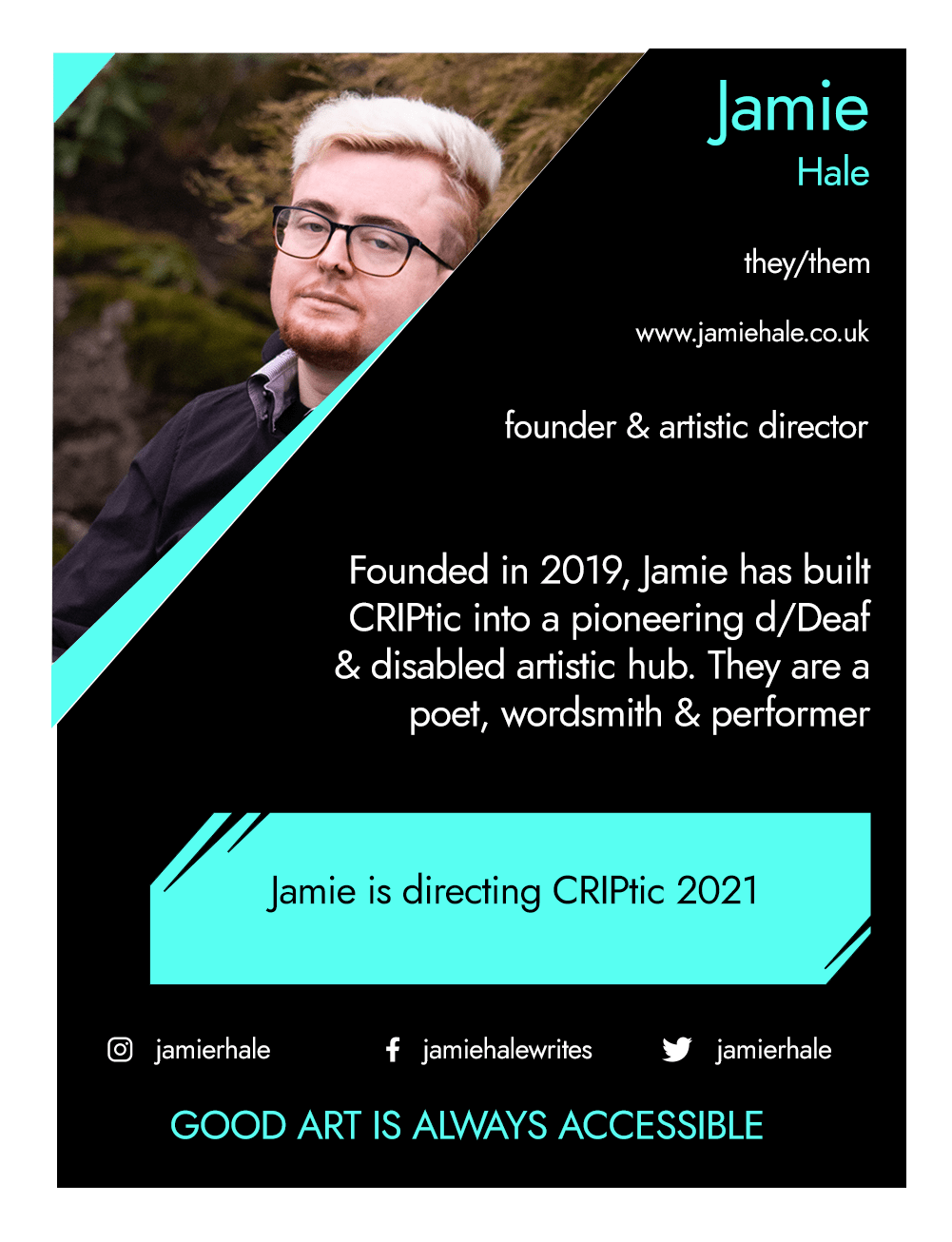 Jamie Hale
Jamie Hale is an awardwinning theatremaker and director, curating and directing this year's CRIPtic Showcase. Their focus is on listening to the stories artists tell, and supporting them to find new ways of creating.
Jamie founded CRIPtic Showcase in 2019, and converted it into a programme and CIC in 2021.
---
Mik Scarlet
Mik Scarlet is the producer at CRIPtic, and has three decades of experience in the arts and media. He has worked in everything from music to children's television, and is returning to the arts having worked for many years as an access advisor also.
---
Caitlin Richards
Caitlin Richards is co-producer and executive and creative assistant to Jamie Hale. Her background is in facilitating the arts, and she comes to CRIPtic with five years of experience, working to ensure that the vision becomes a reality