Oli Isaac
Oli Isaac, a multidisciplinary artist exploring the failures of language, is mentored by Robert Softley Gale.
'Dear Tongue-Tied-Tongue' is a multimedia performance that plays with the speech therapy exercises Oli was given growing up. Resisting how speech therapy can frame the stutterer as being the problem, Oli stages an ode to their stutter to challenge the shame and guilt placed on people with speech impediments. A reclamation of language through poetry and performance, 'Dear Tongue-Tied-Tongue' seeks celebration amidst the battle Oli waged on their tongue and body growing up.
---
Bibi June
Bibi June, a 'drag-horror' artist with a show about parasociality, is mentored by Sin Wai Kin.
Bibi June has gone missing, and The Poet needs your help to find them. In this 25-minute poetry show, you will learn every detail surrounding their strange disappearance. If you can help him solve the mystery, it might not yet be too late.
'Homage: Can You Help Me Find Bibi June?' is a piece about parasocial relationships, visibility, and consent. It questions how we relate to artists, each other, and ourselves, and how we reproduce power structures within our communities.
---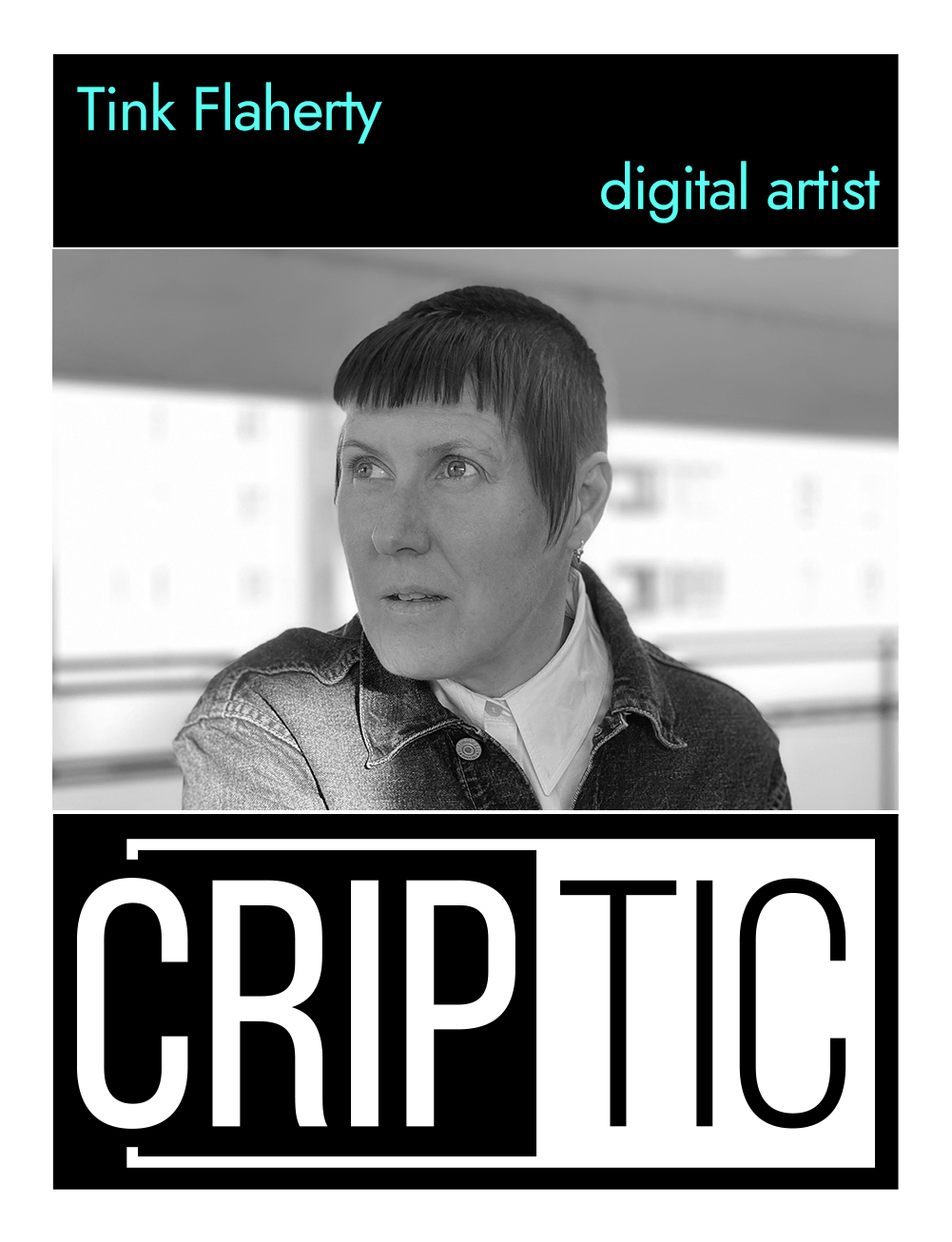 Tink Flaherty
Tink's film shows self-hitting from the perspective of an autistic person, considering care and how this ritual so often framed as 'disturbing, messy and abject' is also a piece of art – beautiful and unapologetic
---
Miss Jacqui
Miss Jacqui, a spoken-word artist and singer is telling stories, mentored by Mandy Colleran
Jacqui's piece uses poetry and music to explore what intersectionality really means and is centred on exploring what it means to be a black woman and disabled.
Her piece also considers how access can be thought about from the beginning of the creative process to enhance the performance. I want to look at the performance as a whole from my writing to the music and sound to the lighting and how those things coexist in an accessible world.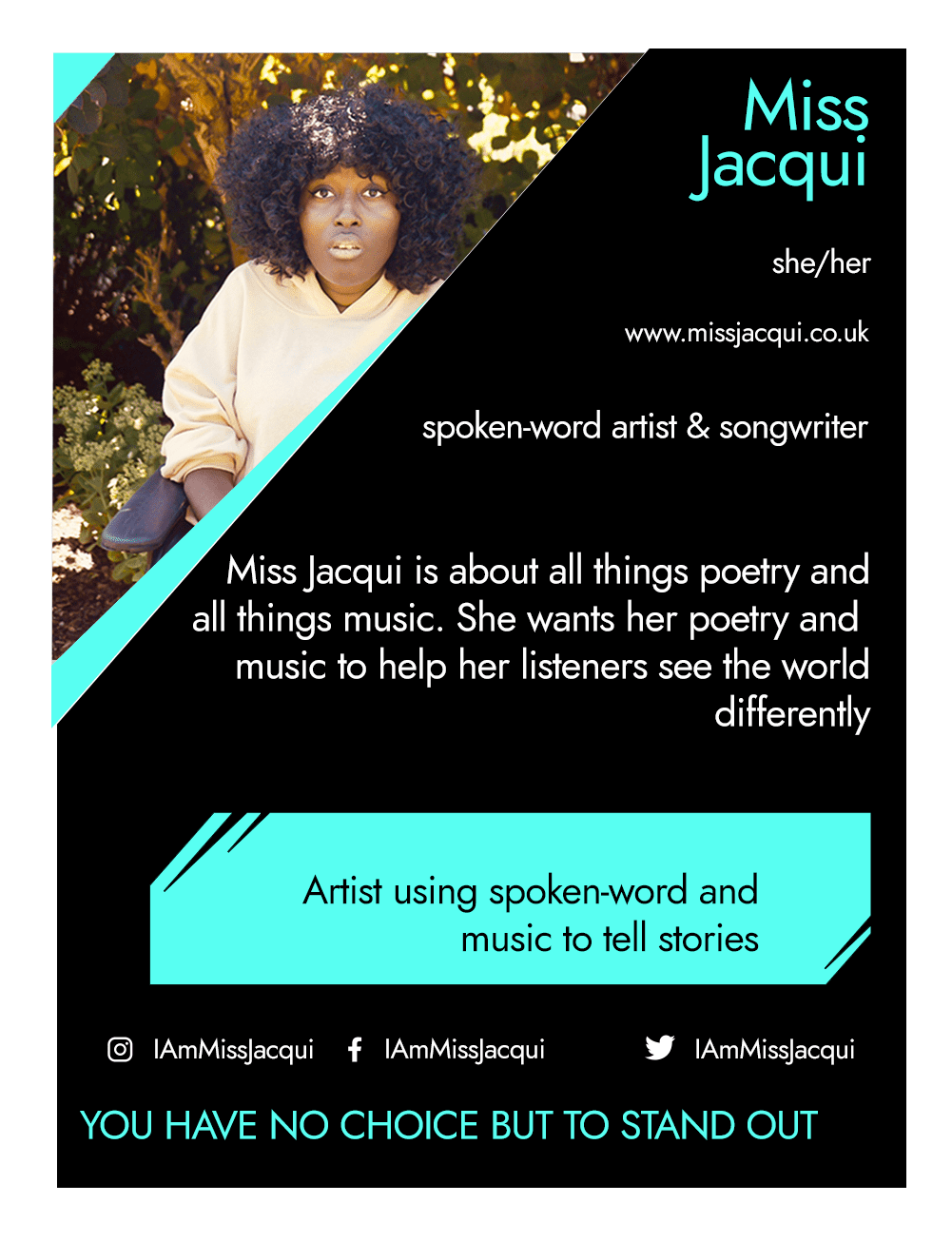 ---
Alice Christina-Corrigan
Alice Christina-Corrigan, with a one-woman show, 'Past Life' exploring a break-up, is mentored by Amy Trigg.
'Past Life' Is a one woman show with embedded access. Inspired by Tame Impala's album 'Currents' this show follows our lead and 'Betty the brain' on a journey through heartbreak, happiness, self discovery, grief and acceptance.
Intertwining creative captioning, BSL, animation, descriptive language and accompanied by a soundscape, the show is a sensory exploration of what it feels like to go through a breakup, and how sometimes it is okay to not be okay.
---
Tom Ryalls
Tom Ryalls's special commission was originally a digital piece – but blew us away – so we asked them to do it live! It is a fun, fit, and active exploration of the capitalist-individualist approach to self-care. Part send-up, part genuine interrogation, it asks how much that concept has to offer us – and the ways in which we're limited by it.
---
MC Geezer
MC Geezer, a Deaf rapper and bassline producer will hype up the crowd mentored by Kris Halpin
MC Geezer will be bringing both new music, as well as old classics to CRIPtic. His work will be focused on creating a piece of music with my drum machine and working with other performers to collaborate, creating something unique, powerful and impactful.
DJ Chinaman (Troi Lee)
Troi Lee, who is also known as DJ Chinaman, is the founder of Deaf Rave, and will be collaborating with one of our lead artists, MC Geezer, as part of his set.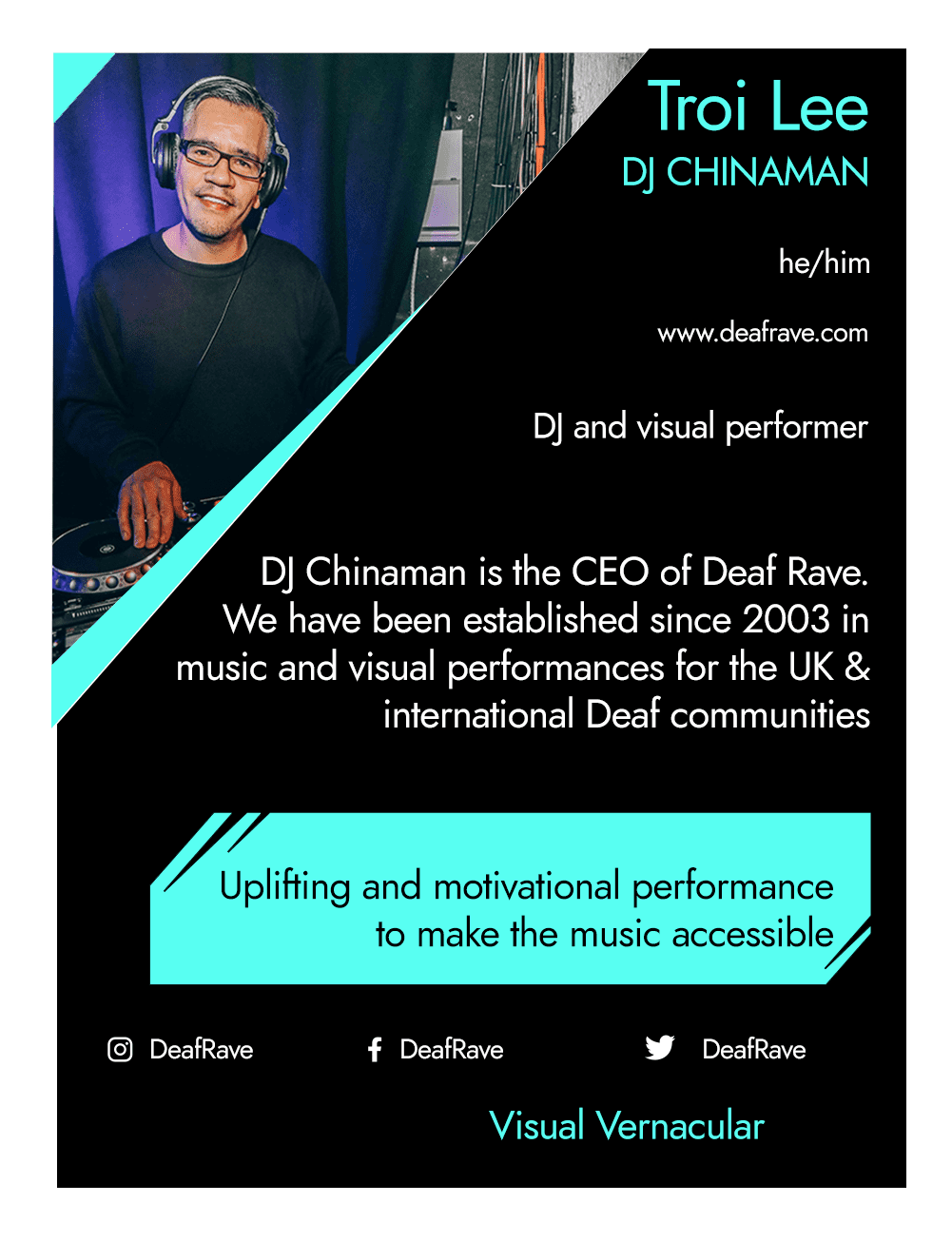 ---