Reach
Supporting 5 emerging deaf and disabled creatives to develop solo shows.
In Reach, we're looking to support five deaf and/or disabled artists to develop their first full solo show through a 6 month programme of online workshops, masterclasses, and facilitated critical feedback groups. The programme culminates in a two day in person residential where you will work with each other and a director to shape the final pieces.
2023 Reach Artists
---
Marcella Rick
Marcella is a theater maker, poet and storyteller. Their work is unapologetically Scouse and queer, with accessibility at it's heart. As a neurodivergent creative, Marcella works to find exciting ways of integrating inclusion into their work, whether this is through creative captioning methods, or audio-descriptive dildos, they are inspired by the creative avenues that accessible theatre can open up.
Sober Curious
Sober Curious invites you into the brain of Jay, as they endeavor upon on their first ever sober night out. As a queer person, sobriety is hard. As a neuodivergent person, sobriety feels impossible. As someone who wants to stop being a show, sobriety might be necessary. It's not that Jay is an alcoholic, not technically. Alcohol just makes everything easier. That is, until it doesn't.
Britny Virginia
I am a writer, poet, director, producer and workshop facilitator. Hoping to change the world one story at a time.
Up in the Mango Trees
Having one R&D at Theatre Peckham (2021), it explores movement, dance culture in the Caribbean, disability and religion. I am interested in exploring the restrictive movement caused by disability and paralleling that to the restrictive and paralysing views of society and internal trauma steaming from negative body image as a disabled person with Cerebral Palsy. Using combat movements within a dance sequence and aerial technique to show the internal fight against ableism and considering solace in one's belief system.
I also want to address the social politics of disability in St. Lucian culture. As dance culture is integral to the St Lucian community, I want to explore how the disabled community fit within dance culture and create original music. I want to produce a high-quality narrative on my experience of disability as a St. Lucian.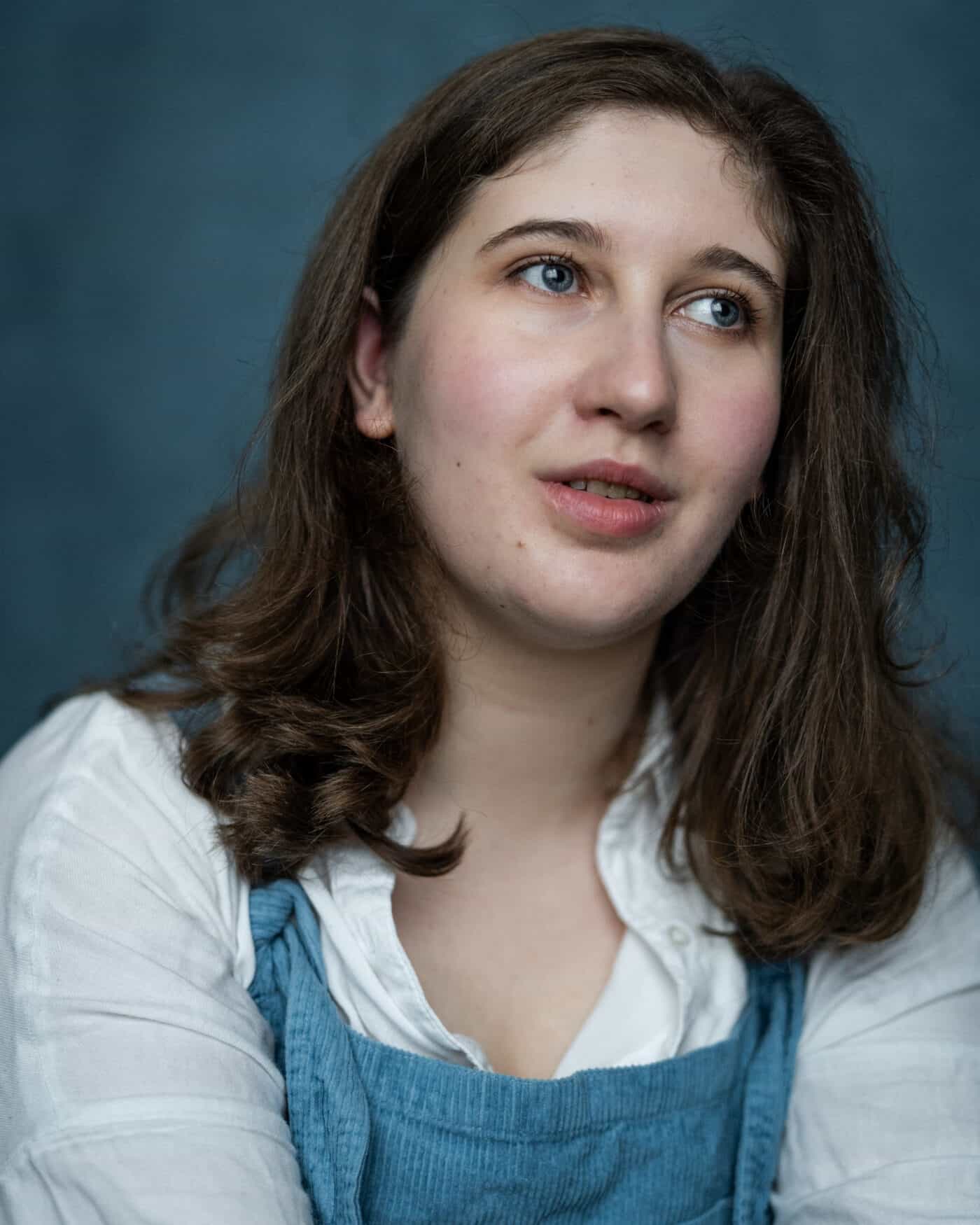 Terri Jade Donovan
Terri is a disabled, hard of hearing and neurodivergent actor and writer from Stockport. A graduate of the BA Acting programme at the Lir Academy in 2021. Recent Acting credits include working with Northern Broadsides, Theatre By the Lake and Graeae Theatre Company. As a writer they are currently part of Pentabus' 2023 National Young Writers Cohort. They are a member of the West End's Jermyn Street Theatre's Advisory Board.
DOG DOG DOG
DOG,DOG,DOG is a physical theatre show which tells the story of a 12 year old girl (DOG) who has stolen the family Dog and ran away to the local vet to find out if she herself is turning into a Dog.
DOG, DOG, DOG is an absurdist physical theatre play which while using comedy as a device explores the hyper-sexualisation of young bodies, trauma responses and what it means to be so dehumanized you can no longer see yourself as a real person.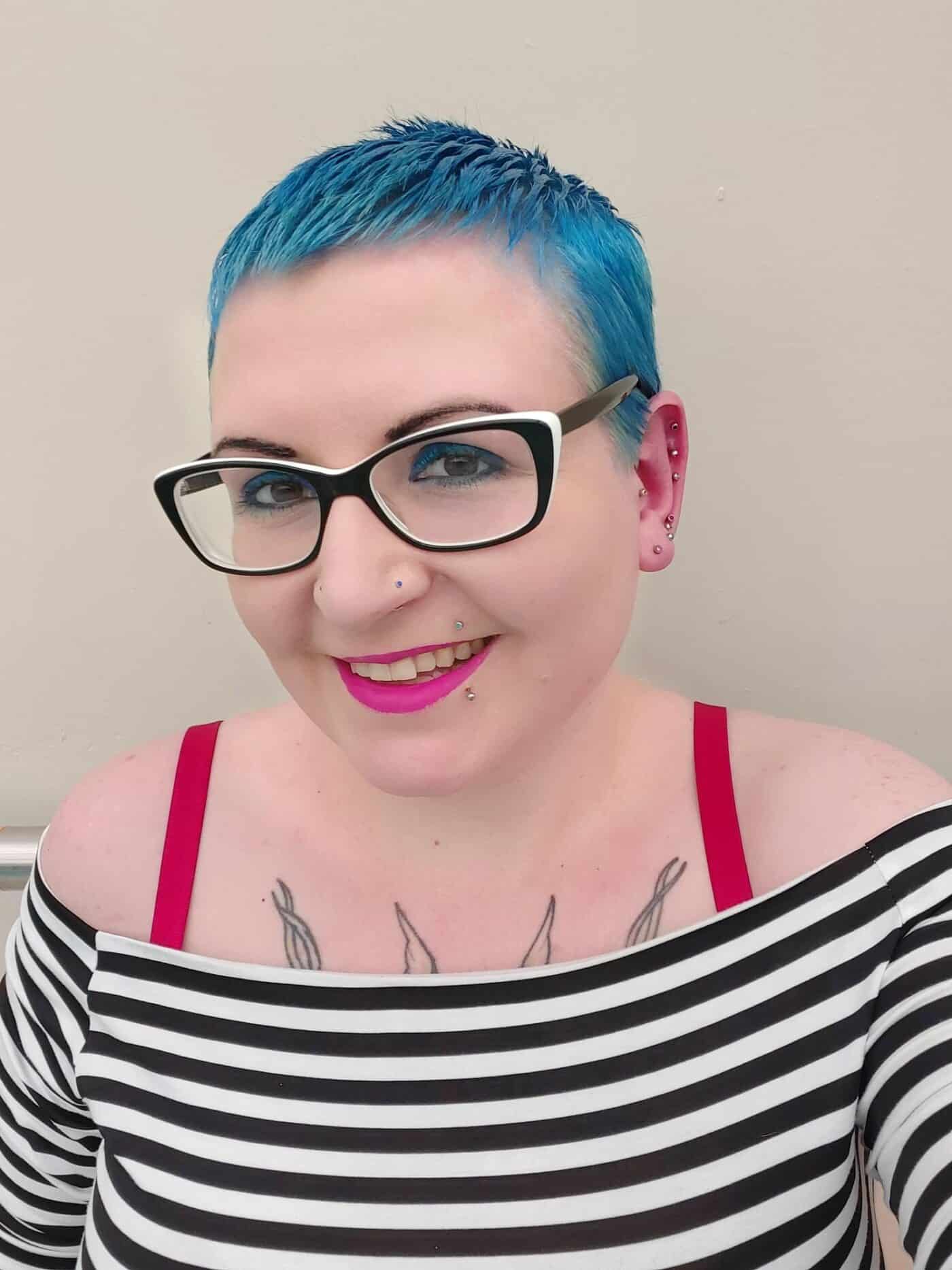 Gemma Lees
Gemma Lees is a Romany Gypsy, disabled and neurodiverse artist, poet, actor, facilitator and theatre-maker from Bury. In her work, she seeks to create experiences for her audiences that will make them laugh until they cry or cry until they act.
Rollercoaster Dai
I want to create a fictional solo show with poetry, mime, song and silent film-style captions, based on the original Romany Gypsy fortune-telling women of Blackpool, the Petulengros.
Elspeth Wilson
Elspeth Wilson is a writer and poet who is interested in exploring the limitations and possibilities of the body through writing, as well as writing about joy and happiness from a marginalised perspective. Her nature has been shortlisted for Canongate's Nan Shepherd Prize and Penguin's Write Now scheme. She can usually be found in or near the sea.
Unnamed Show
I'm really excited to be working with CRIPtic on a performance that uses fanfiction and pop culture to explore the fantasy of diagnosis. My play explores a woman trying to obtain a diagnosis for a variety of symptoms and the barriers that she faces, as well as her fantasies of an easy, life-changing diagnosis. I will use my inter-disciplinary creative practice to explore diagnosis in a way that blends genres and uses different artforms to consider a quest that affects almost everybody at some point in their lives. My work takes in care, intimacy and categorisation whilst retaining a lightness of touch that explores joy in the cracks, too.
You may also be interested in
---
Launchpad
A 6 month development and showcasing opportunity for 4 theatre makers.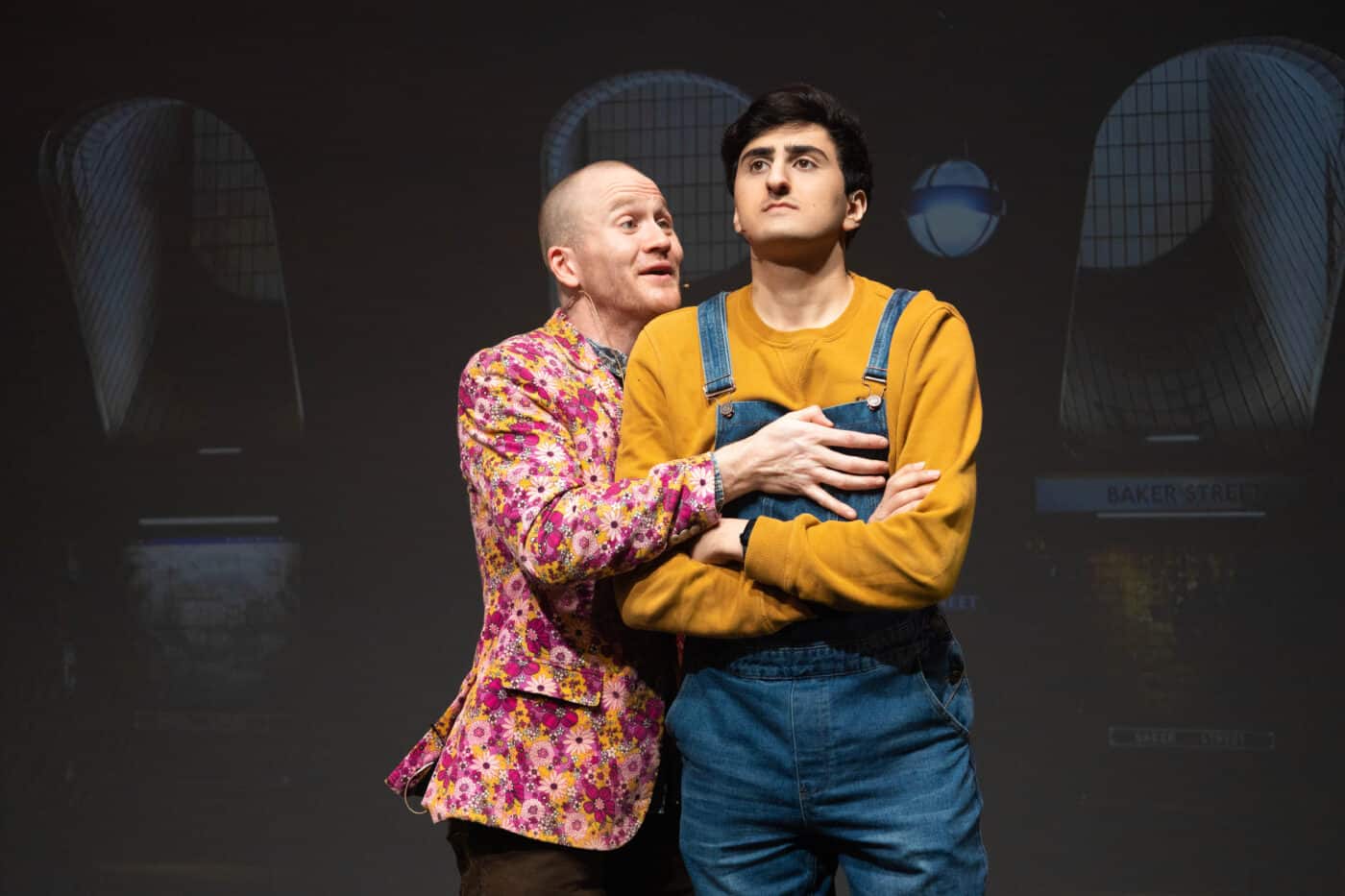 Breakthrough
A year long commission for creatives or companies who are ready to break into the mainstream.
Incubate
Facilitating 4 deaf & disabled people through the 1st year of organisation building.