Incubate
Incubate: building deaf & disabled-led arts organisations.
The community is brimming with ideas for new arts orgs, but a lack of support to grow those. At CRIPtic, we are committed to growing and developing the deaf and disabled-led artistic ecosystem. Incubate explores everything CRIPtic had to learn as we began.
What is Incubate?
Incubate is a 12-month accelerator programme for four people building deaf and disabled led organisations within the wider arts sector. These can either be early-stage organisations, or organisations you are currently building from your previous solo practice.
Incubate will take members through 12 funded peer discussions on everything from financial management to social media. It is a peer-facilitated programme: while CRIPtic manages the sessions, there are no 'experts' – we're all learning from each other. This is our second year running the programme, building on the successes we achieved in the first year.
There is space on the programme for one attendee per organisation. We will pay each organisation £50 per session prepared for and attended – but organisations will also learn a lot from these sessions.
The sessions will typically be on the last Monday of each month, in the evening, starting from April. They will have auto-captions, rest-breaks, and BSL interpretation, and we aim to meet other access requirements as far as possible.
Applications for 2023 have now closed.
Previous Incubate Members
---
Sam Brewer
FlawBored is a disability-led theatre company that creates ensemble based work. We formed out of a need to reinvigorate the way access is considered both within shows and within the rehearsal room, believing that it should be thought about from the beginning of the process not added on as an afterthought. Our work is through play and access is at the core of everything we do; it's in the way we train our practitioners, the way we devise and therefore it is integrated into the show. We also create unique opportunities for artists and practitioners to reframe the way they think about access. A FlawBored show is cheeky, chaotic and most importantly is not disability 'trauma-porn' or 'pity-porn.' Our ethos is built by our motto 'Access is easy if you care'
Miss Jacqui
Miss Jacqui is a brand that cares about the disability arts community and the creative arts community. I want to work with organisations to make the industry more inclusive and representative of society as a whole.
My mission is to help the creative arts industry to be more accessible, to contribute creatively and to offer support to companies/organisations to become more inclusive.
My aims are to be a positive change for the creative arts industry, to empower individuals to have confidence in talking about access and inclusion and to help shape the future of the industry.
Tzipporah Johnston
Tzipporah Johnston is an embroiderer and installation artist based in Edinburgh. Much of her work explores her autistic special interests, such as her fascination with the natural world, and aims to present an autistic perspective that doesn't emphasise distress or disorder.
She is also the founder of Neuk Collective, with the aim of supporting neurodivergent creatives in Scotland through advocacy, education, and community-building. In 2021 Neuk Collective published the Neuk Manifesto, a ten-point plan for a more inclusive art scene, along with a practical guide to supporting neurodivergent artists in the workplace.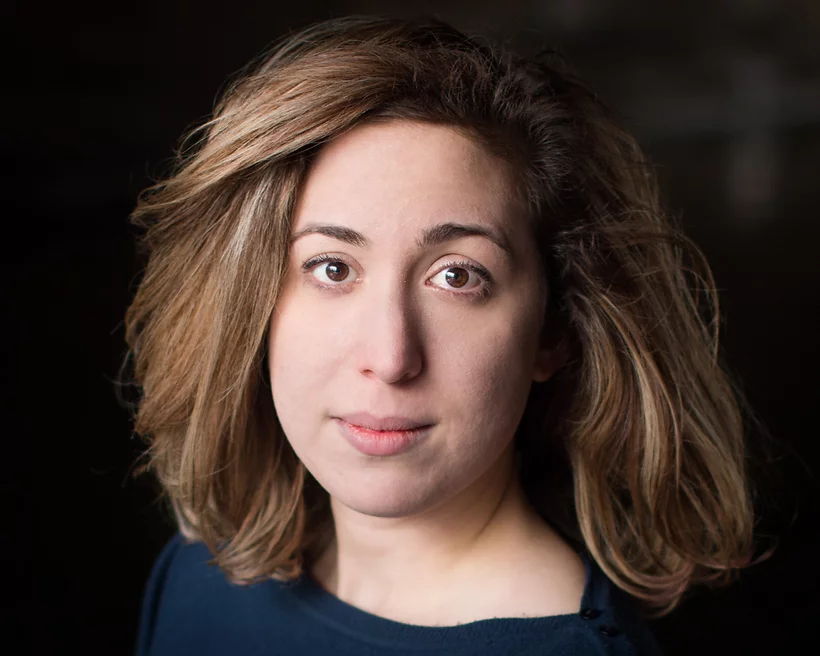 Multiple projects by Lilac Yosiphon
Lilac Yosiphon is a theatre director and writer.
Directing credits include Heroes (Work in progress, VAULT Festival 2020, nominated for an Origins Award for New Work), The Glass Will Shatter (Omnibus Theatre & UK Tour), Home Sweet Home (Stratford Circus, Jackson's Lane & ARC Stockton), Jericho's Rose (co-directed with Mike Cole and Annie-Lunnette Deakin-Foster; Hope Theatre & Theatre Deli Sheffield), One Last Thing (For Now) (Old Red Lion Theatre, nominated for an Off-West-End Award for Best Ensemble).
In the last two years, she curated InterScratch, showcases of local and international new writing and interdisciplinary collaborations