About CRIPtic
Creating opportunities and changing the industry for deaf and disabled creatives.
CRIPtic Arts is an arts organisation creating opportunities and changing the industry for deaf and disabled creatives. We are a disabled-led arts organisation – in that the decisions, the art, the management, and the creativity come entirely from deaf and disabled people.
We produce original work by deaf and disabled creatives, develop and showcase artists, build communities through creativity, and reduce disableism in the arts sector through research, advice and training.
When we talk about deaf and disabled people, we mean "people who face disableist [including audist] barriers", or "people who identify themselves as deaf or disabled – or are identified by others as deaf or disabled in society". We are also committed to supporting artists facing the highest barriers to opportunities, and/or whose access requirements are less likely to be met by other organisations.
In 2022, we were named as one of the 25 most influential disabled-led community organisations in the Disability Power 100.
Meet the team
---
Jamie Hale
Artistic Director
Jamie Hale is an award-winning theatre maker, poet, (screen)writer, charity CEO and founder and Artistic Director at CRIPticArts. Their work focuses on crip- and queer- realities, and the urgency of living as a disabled person.
Jamie's first poetry pamphlet, Shield was published in 2021. It was read by Jack Thorne in the 2021 MacTaggart lecture, where he described them as an "extraordinary voice". Their solo film, NOT DYING, was described as "fantastic" by Hannah Gadsby.
In 2021, they were awarded the Jerwood Poetry Fellowship, won Director/Theatremaker of the Year Award in the Evening Standard Future Theatre Fund Awards, and were listed in the Disability Power 100 as one of the hundred most influential disabled people in Britain. They also directed the sell-out 2021 CRIPtic Showcase.
Jamie is working on their first poetry collection, building CRIPtic Arts and developing their TV series with Channel 4.
Caitlin Richards
Lead Producer
Producer and wearer of many hats with 6 years experience and counting making events & shows happen. Proud working-class Northerner.
Caitlin started her career in Special Events and Fundraising in the charity sector. She has worked for the Royal Horticultural Society, the British Red Cross, RADA and English National Ballet as well as in raising funds for cultural, environmental and humanitarian causes.
Caitlin moved into producing in 2021, co-producing the 2021 CRIPtic Showcase and development programme, before producing comedy at one of London's leading comedy clubs. She has been with CRIPtic Arts as Lead Producer since 2021. Here, she works to create opportunities and outstanding theatre alongside deaf and disabled creatives. This included producing the R&D and performances for Jamie Hale's solo show NOT DYING (2022).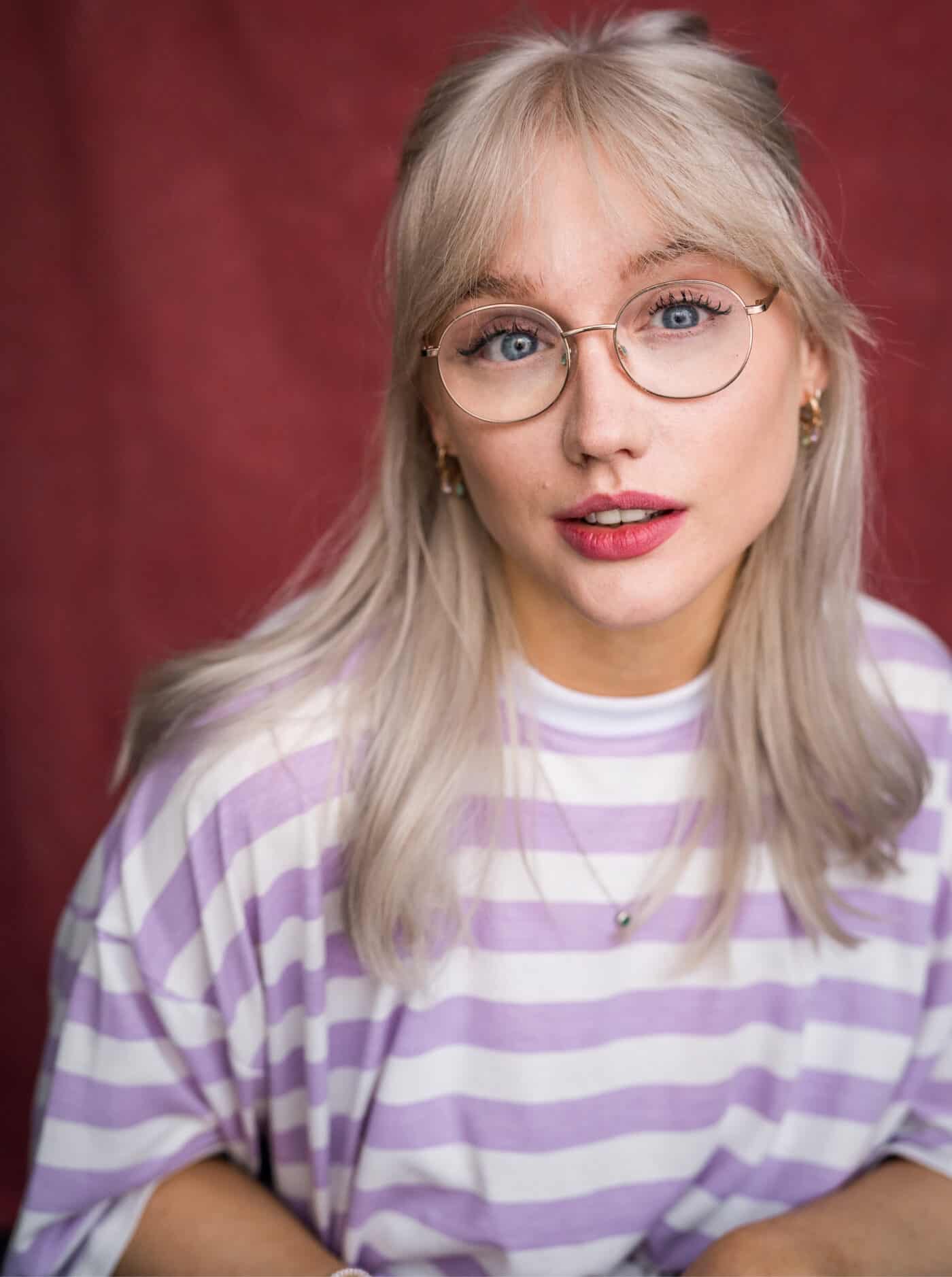 Alice Christina-Corrigan
Community Programmes Officer
Alice Christina-Corrigan is a visually impaired actor, theatre maker and facilitator based in Manchester. Having spent the last few years working on projects surrounding community voices, disability activism and creative access, Alice is thrilled to be combining these skills in producing and facilitating the CRIPTIC 2023 Connect Through Creativity Project 2023.
Alice's work includes a DYCP focused around accessible story telling practice, mentoring for companies such as Graeae and DCF Charity, audio description consultancy for companies such as Sheffield Theatres and Royal and Derngate, worked as a creative captioner for Ransack Theatre as well as Past Life- Alices first show, which has been performed at the Barbican Centre, Bloomsbury Festival and Camden People's Theatre and most recently, became a Developed with Artist at The Lowry. Alice aims to change the trajectory of disabled artists' voices in the arts sector by providing longevity to artists careers, with a keen interest in providing opportunities to new and emerging, working class and northern voices.
Sarah Thewlis
Marketing Officer
Sarah Thewlis is a Liverpool-based arts marketer
with a specialism in disability arts & accessible
marketing.

Having begun her disability arts journey as a
songwriter for disabled-led projects at the Lyric
Hammersmith, she has since worked for a range
of leading organisations in the field including
Unlimited, DaDaFest, Touretteshero – and now
CRIPtic arts!

Outside of marketing she enjoys drawing on her
background in English Literature to write poetry,
lyrics, prose and interactive fiction.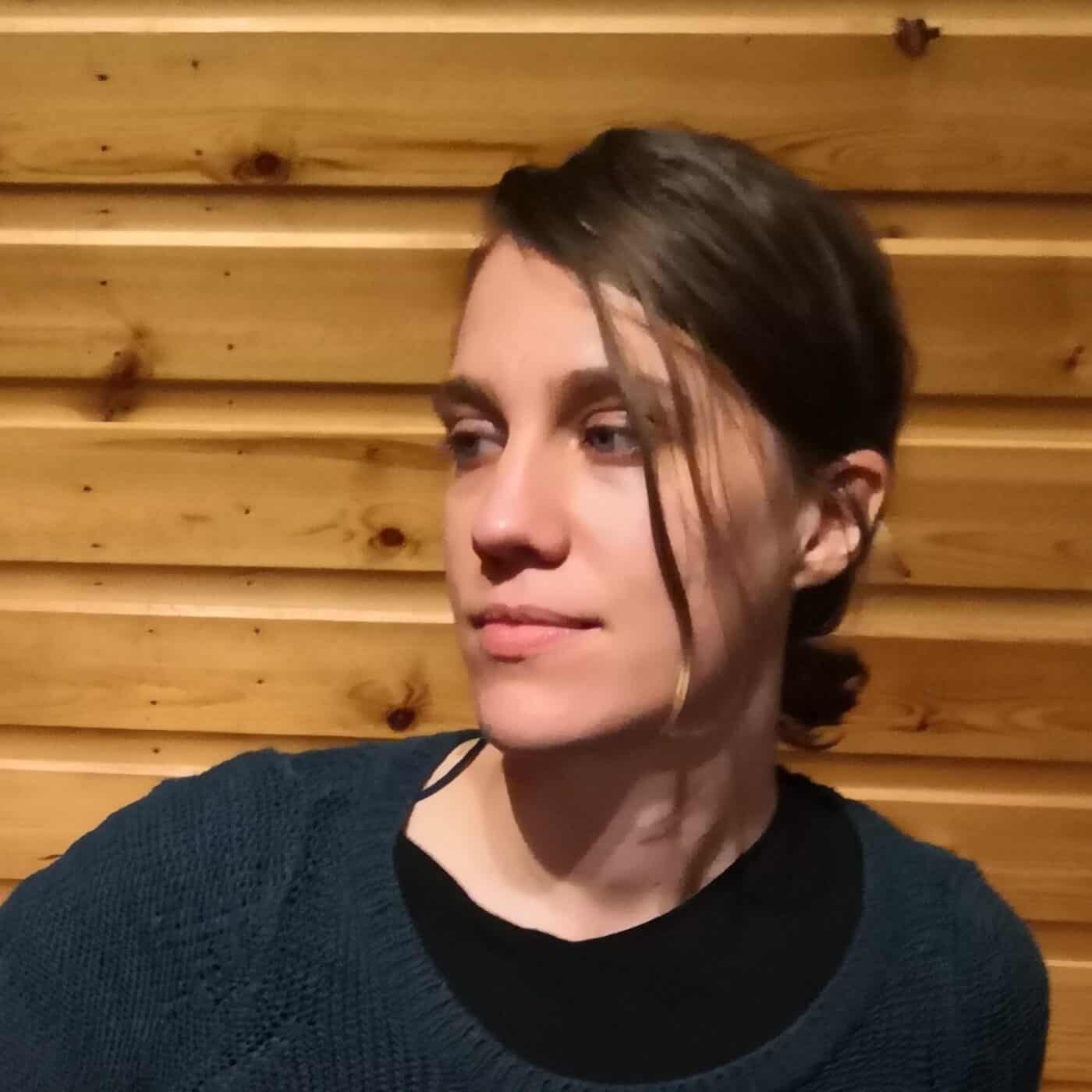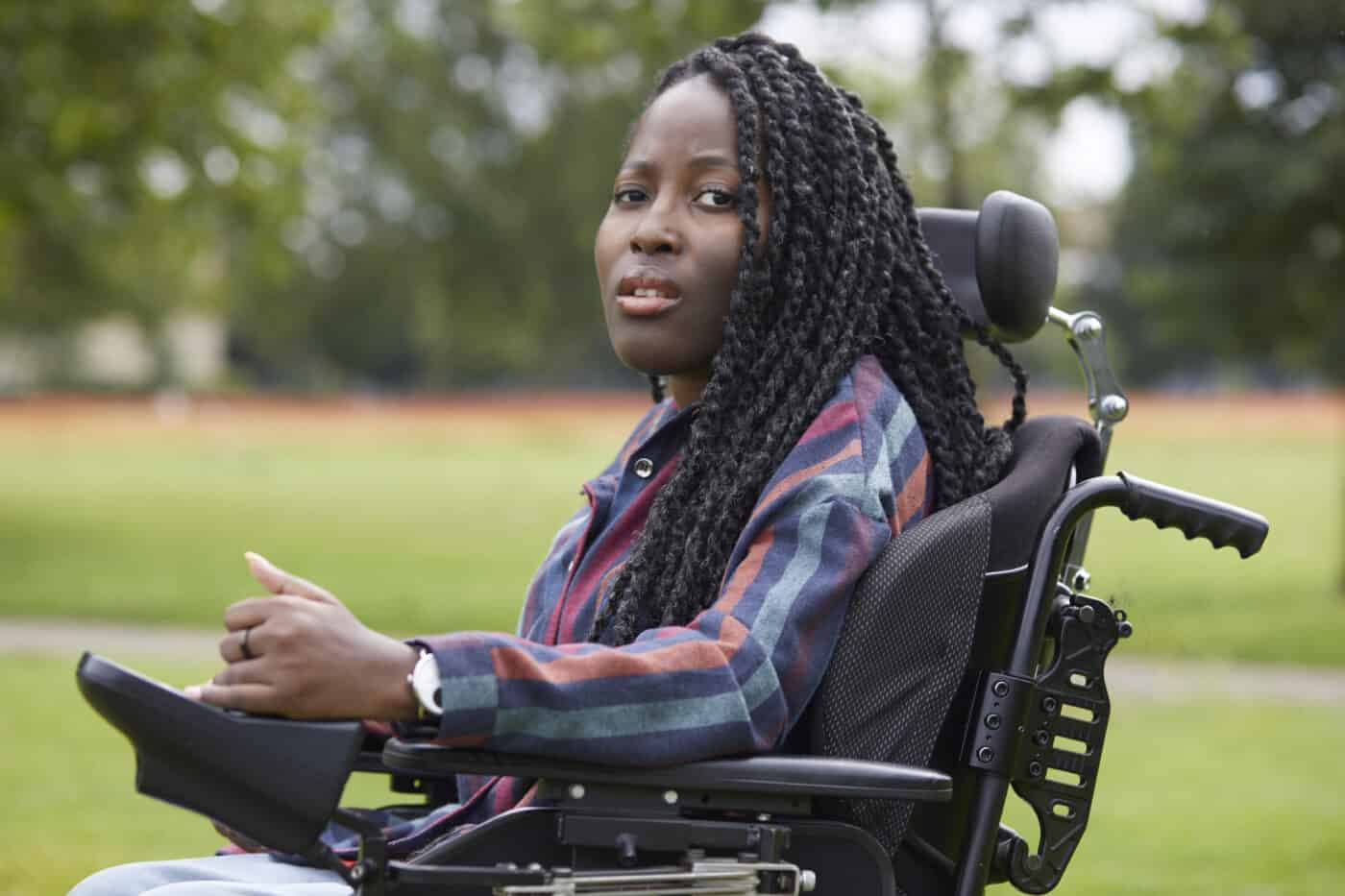 Jacqui Adeniji-Williams
Assistant Producer
Jacqui has spent over 15+ years creating, performing, and advocating for change in different industries.
Working with Graeae, Oily Cart, Theatre Royal Stratford East, National Youth Theatre, The Poetry Society, Bernie Grant Arts Centre, Battersea Arts Centre, Upswing, and More.
A wheelchair user herself, Jacqui wants her work to help others engage the world and society differently and inspire others to feel confident in being themselves.
Jacqui believes that creativity can be a universal language, she is devoted to exploring poetry, music, songwriting, and of course performing.
Christopher Bond
Assistant to Jamie Hale
Christopher Bond is a queer artist and writer, who has exhibited and performed nationally in venues such as South London Gallery, Firstsite Colchester, Auto Italia and Saatchi Gallery. They were a participant in the New Contemporaries 2021, awarded a grant from the Elephant Trust and were a nominee for the MMG Emerging Artist Prize 2022.

After graduating from BA Fine Art at Goldsmiths in 2020, he has worked a number of busy communications roles in start-ups – as well as lecturing, teaching and running workshops on art writing.

He also has a history working in care roles, as a playworker and as activity coordinator in a care home in North Wales. He is looking forward to bringing his organisational skills to a role that prioritises equity within the arts and helping Jamie and the team focus on important long term goals.
Research, Resources, Revolution
---
Research, resources, revolution is the CRIPtic Arts research and development programme. Our research needs to contribute to resources. We will use those resources to create change. You can meet the team leading this project below.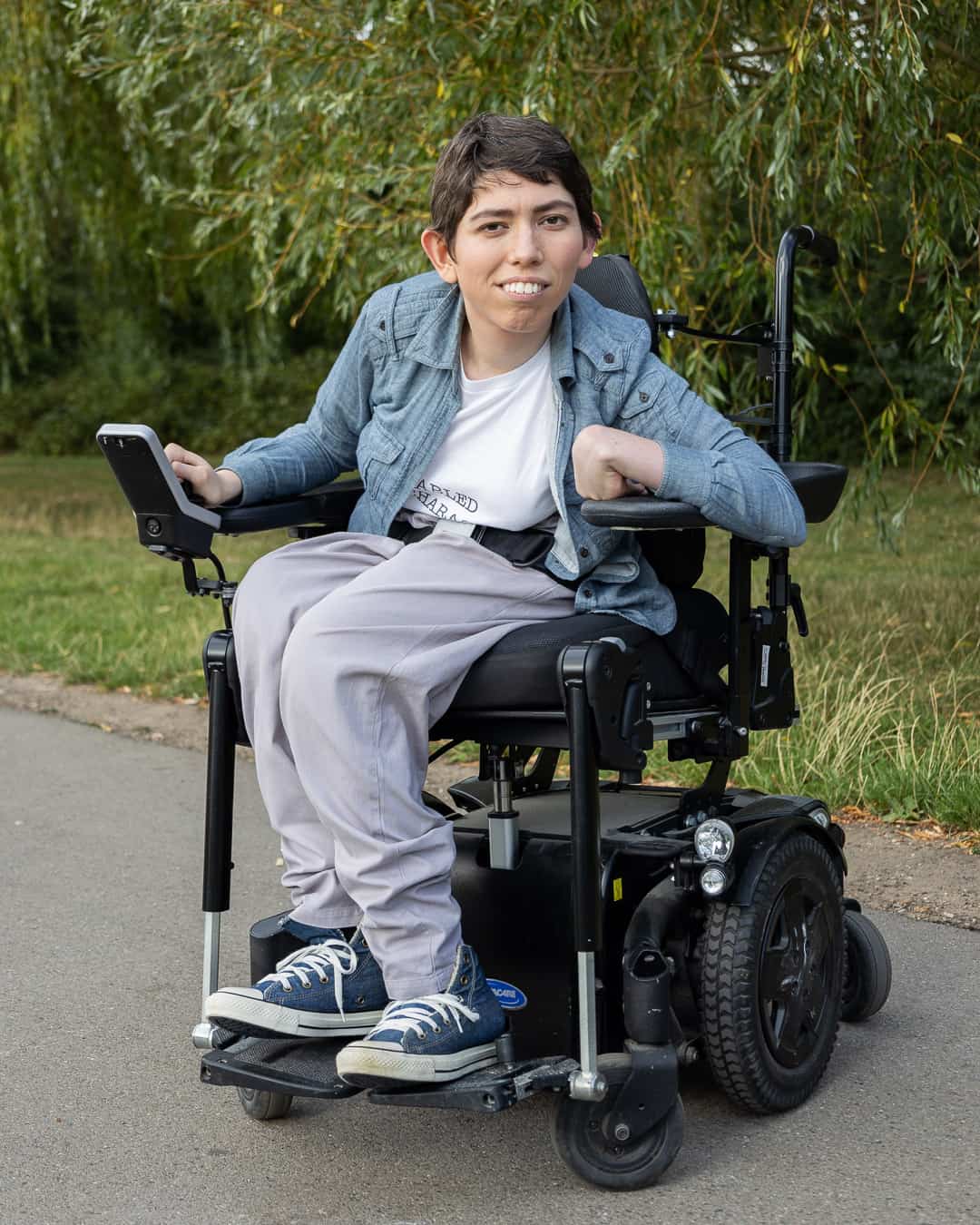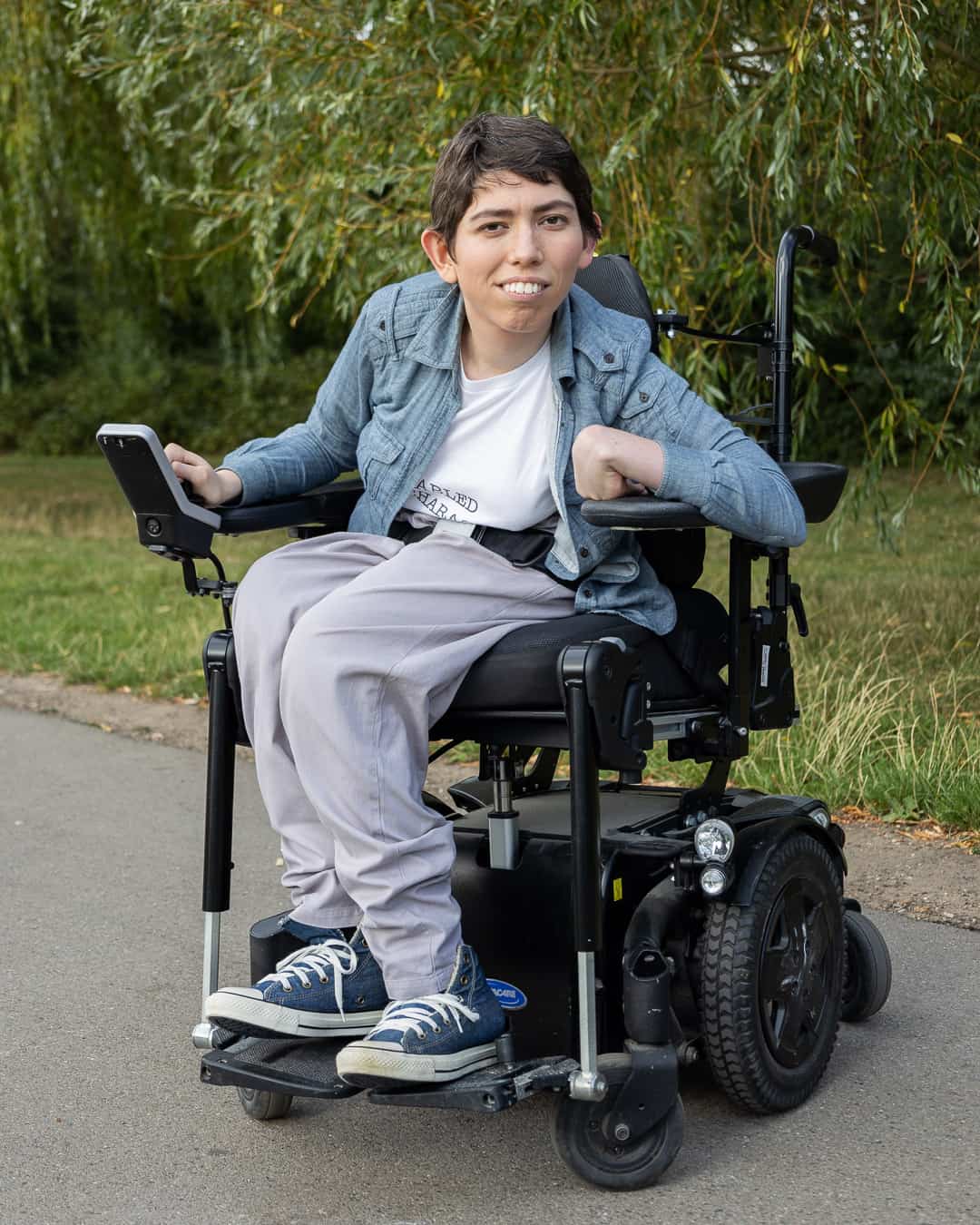 Dr Jessi Parrott
Research & Policy Lead
Dr Jessi Parrott is a disabled researcher specialising in employment issue in UK theatre and television. They received their PhD, on disability casting conventions, from the School of Theatre and Performance Studies at the University of Warwick, with co-supervision from Warwick Business School. They are also a creative and performer – of both their own and other people's work – and a playwright, poet, trainer and facilitator. When making their own creative work, they are particularly interested in multidisciplinary and co-creative explorations around the intersections of disabled, queer and trans identity. They are incredibly passionate about holding space for, and platforming, other artists and creatives, and advocating for the arts industries to become more equitable, intersectionally inclusive and accessible through both research and practice.
Sam Brewer
Arts & Communities Lead
Sam is an access consultant, facilitator, actor & theatre maker. He graduated from Central School of Speech and Drama's BA Acting CDT at Central in 2020. Since graduating he has heavily involved himself in disability related activism and was the director of The Diversity School Initiative. He is also an ambassador for the Disability Artist Network Collective. He runs workshops on access tools in the rehearsal room – skill building for practitioners on making their methodologies more accessible. These workshops are designed to be active, engaging and cheeky. Self describing the way he works as "take the work seriously, don't take yourself seriously." He co – founded Flawbored in 2021.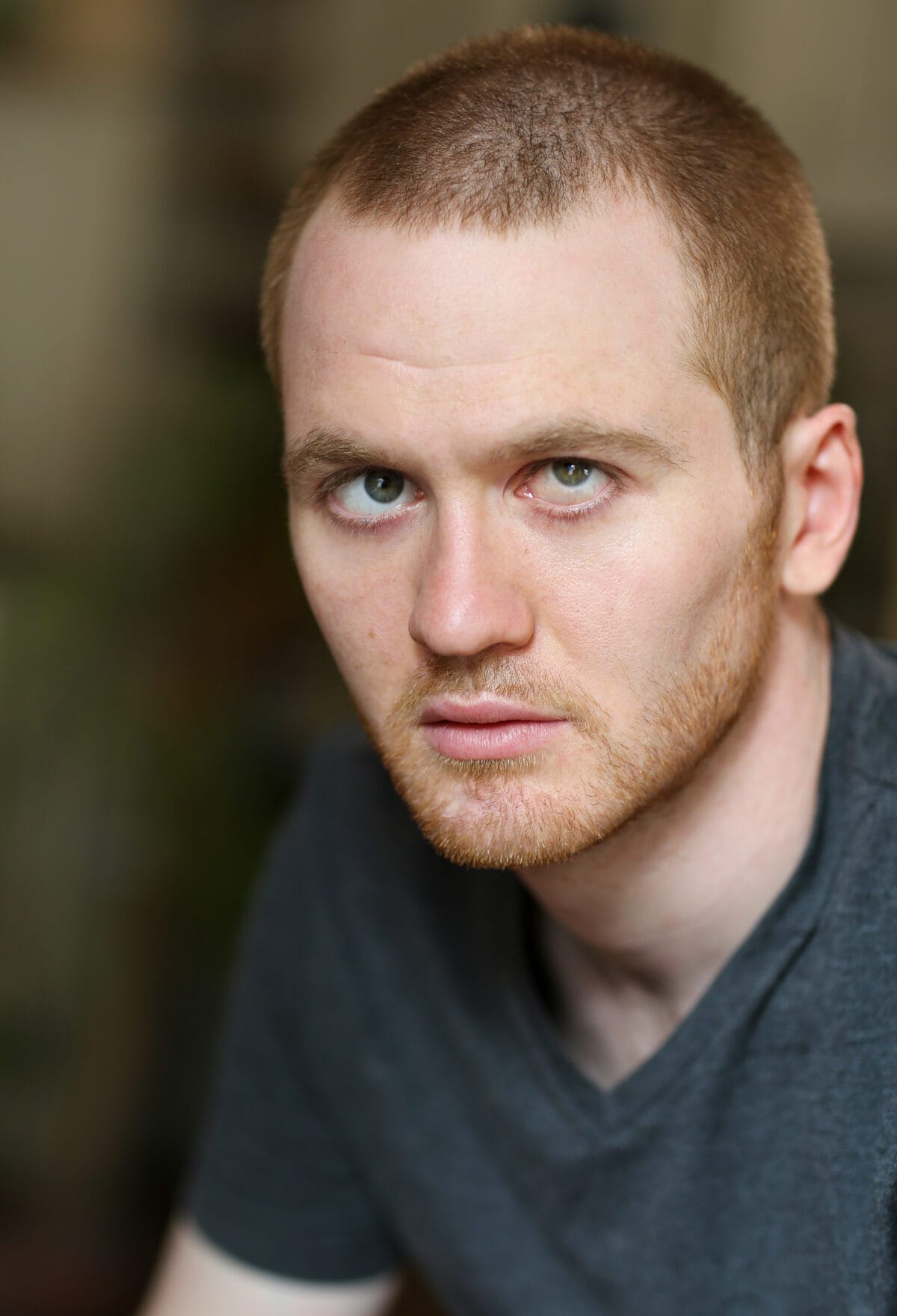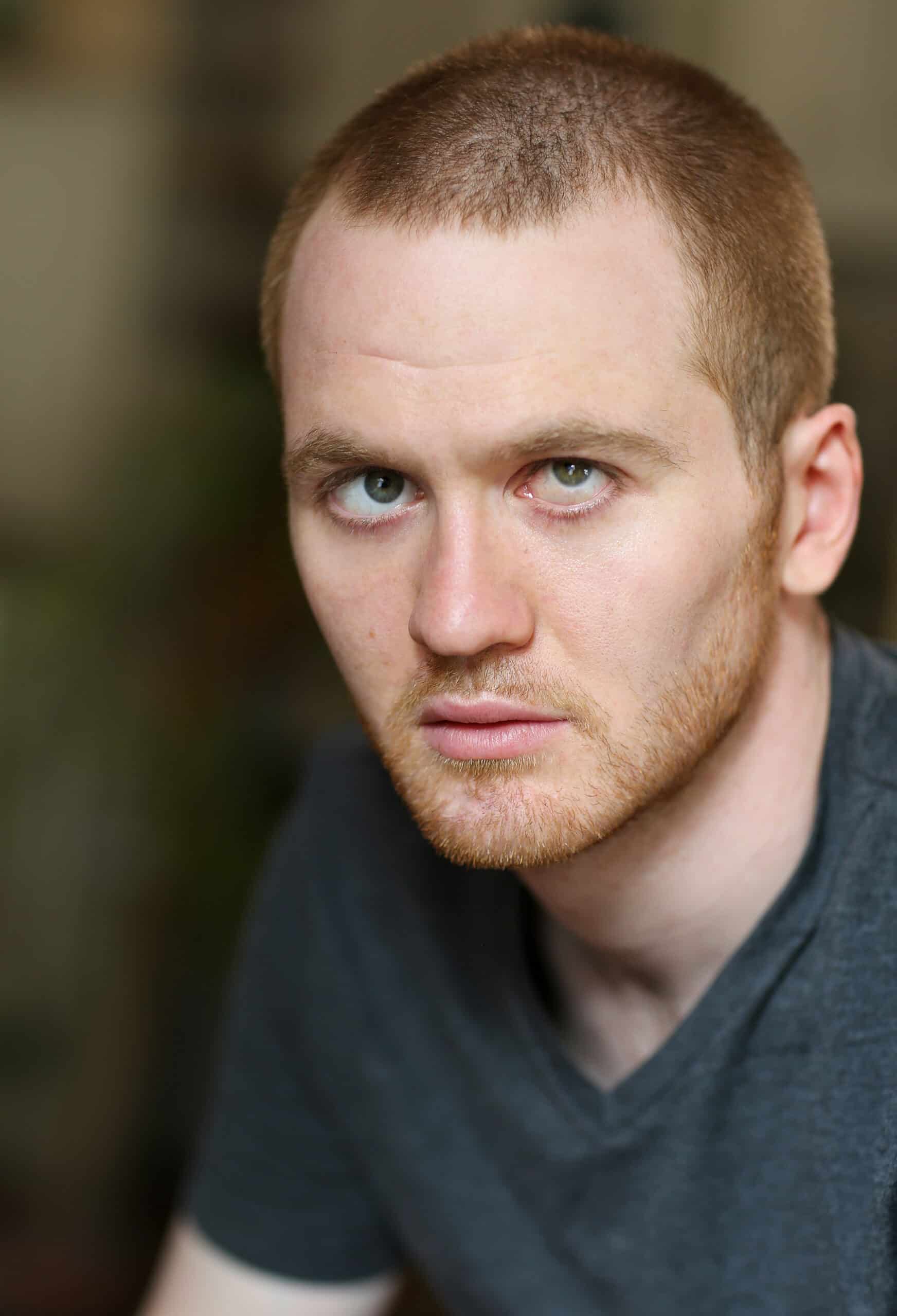 You may also be interested in
---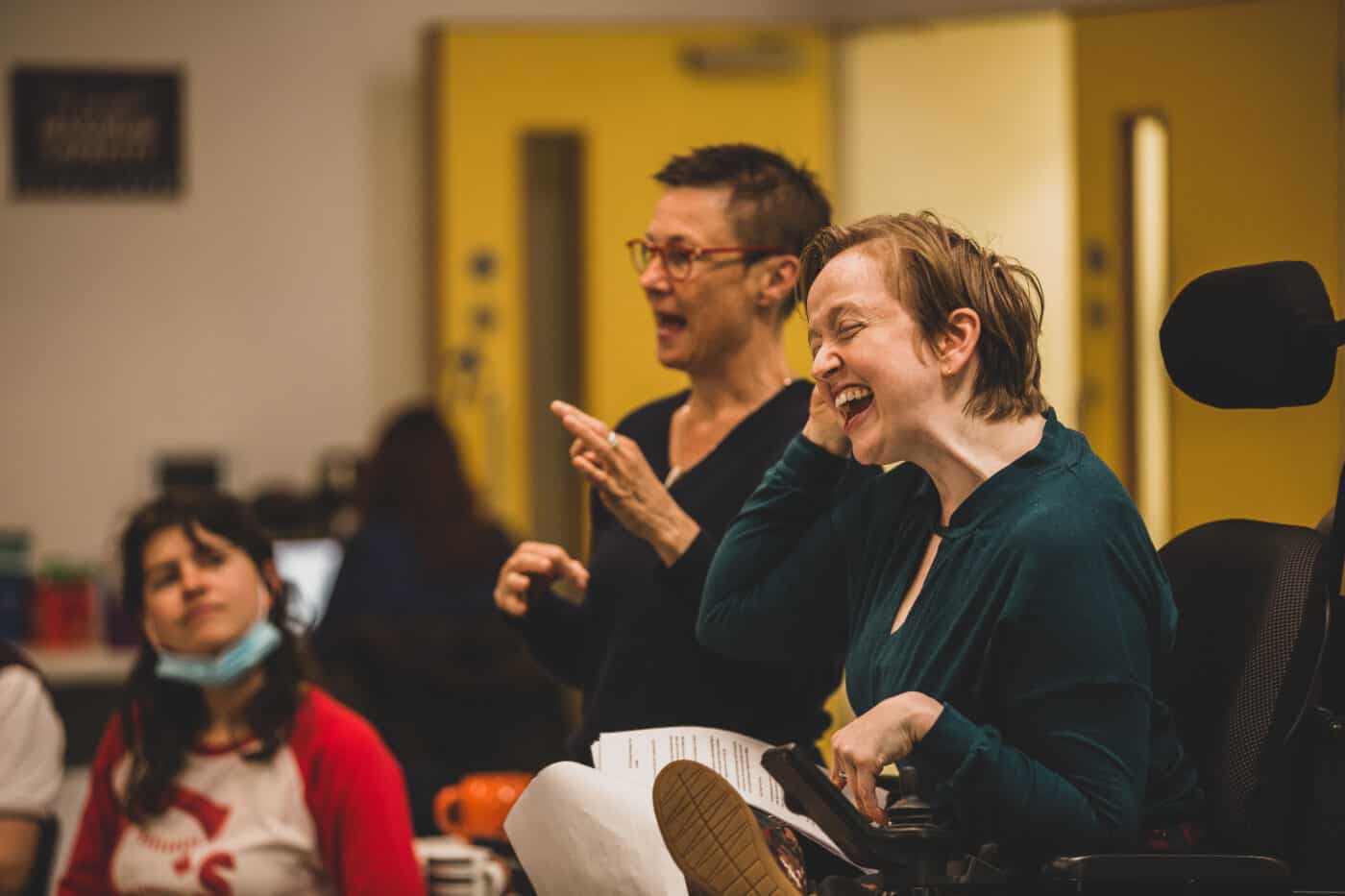 Jobs
See the current opportunities to join the CRIPtic Arts team.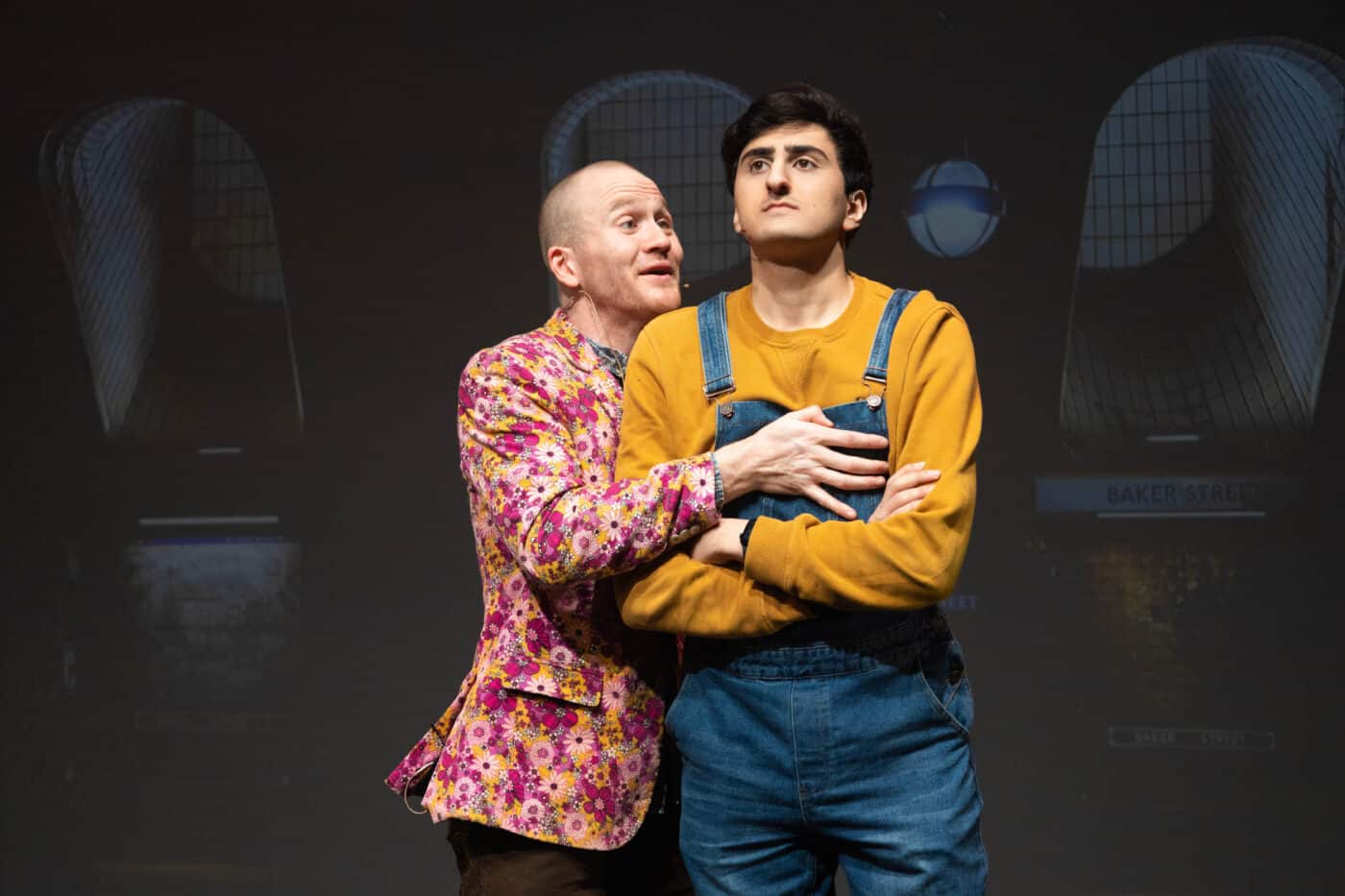 Support & Collaborate
Collaboration is at the heart of innovative and exciting work. We are always looking for partners to create with.