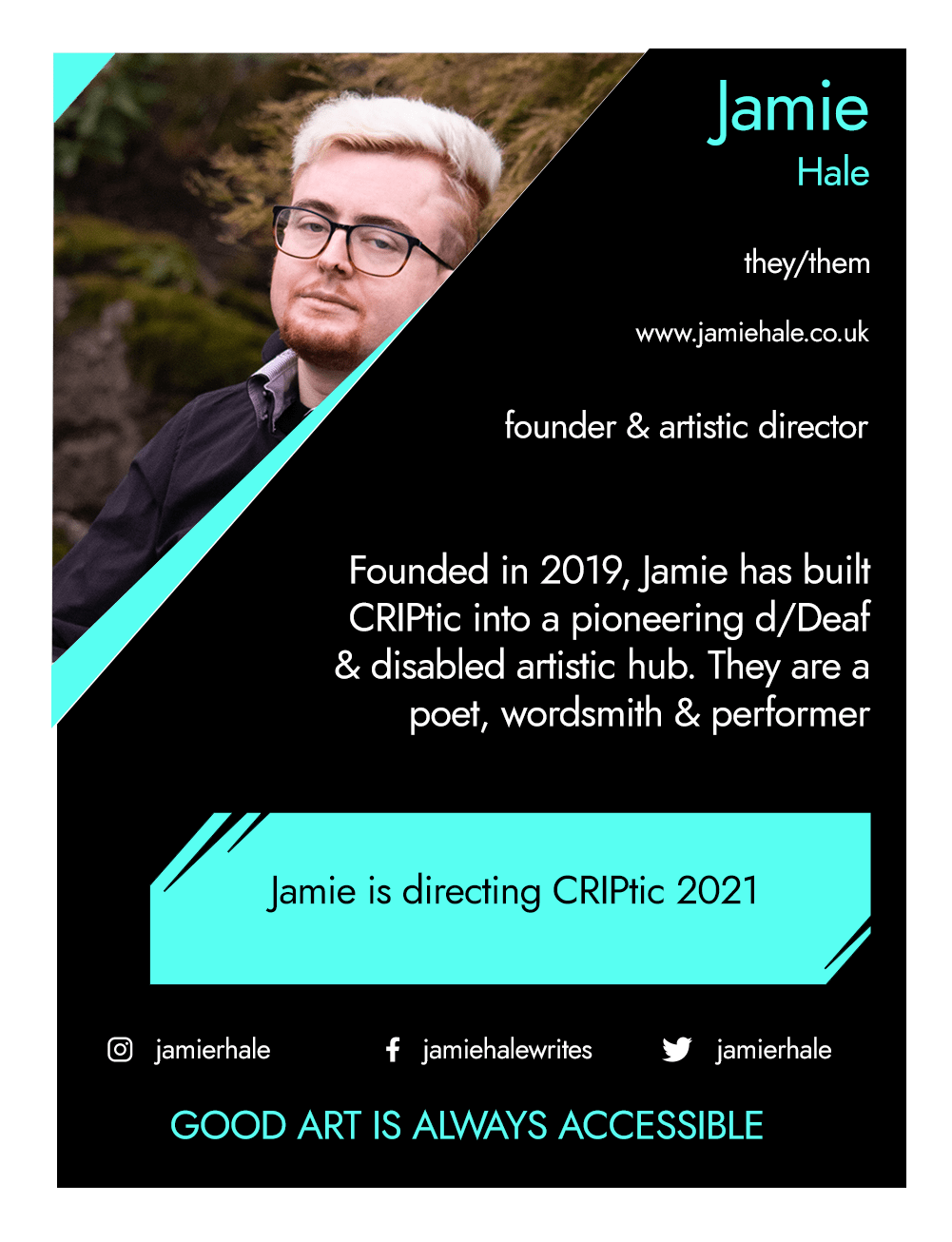 In the first episode we sit down with the brains behind the company… Jamie Hale!
We discuss all things CRIPtic, the Barbican performance and what is next for Jamie. Grab a cuppa and come join us for the first episode!
Jamie Hale is a queer / crip artist, curator, poet, writer, playwright, actor, facilitator, trainer and director – otherwise known as 'busy', 'interdisciplinary', or 'indecisive'. They create poetry, comedy, scriptwriting, and drama for page, stage, and screen and in Feb 2021 won the Evening Standard Future Theatre Fund Award in Directing/Theatre-Making. Jamie currently works as Artistic Director at CRIPtic – a development and showcasing opportunity for d/Deaf and disabled people across the Arts founded by Jamie in 2019.
Watch here on Youtube…